According to John Staiano, COO of A+W Software North America, "Since the beginning of the COVID-19 pandemic, the need to digitally transform your business has accelerated like never before. Now more than ever, the pressure to adapt to new consumer buying patterns and adapt to Industry 4.0 has never been greater." Let's examine how A+W's proven software solutions can help you as a flat glass or fenestration fabricator during this time of uncertainty.
We have all asked ourselves the same question at some point in 2020: What happened to our world as we know it? COVID-19 has changed every aspect of our world from grocery shopping to attending movies and sporting events to seeing friends for coffee. However, two things have accelerated more than any others due to COVID-19, our reliance on e-commerce and logistics software to help sales and marketing as they work to meet customers where they are, online. These two essential software solutions have allowed the economy to function and people/businesses to receive essential items to continue living, buying, working, and selling.
Ecommerce software solutions, such as A+W iQuote for flat glass or fenestration companies, allow your glass and/or fenestration company to deliver a safe and enhanced customer experience that conforms to the customer's digital lifestyle. A+W's iQuote solution allows you to engage customers on their digital journey by giving them more control/visibility into the ordering process with step-by step questions to guide customers through their buying journey and product images, for example.
With 24/7 access on any digital device and an easy-to-use/intuitive interface, A+W's e-commerce software solution will reduce lag time between order processing and production by eliminating upfront delays. This will improve internal coordination during the manufacturing cycle by synchronizing orders with inventory and transferring directly into production. It will also free up your employees to focus on more important tasks that are otherwise spent taking orders or answering questions about orders.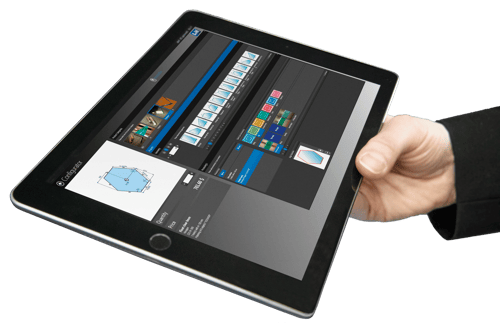 What is A+W iQuote? A+W iQuote is a mobile/web-based quotation and order entry system that's simple for manufacturers/dealers to install and use.
By putting the power of ordering in the hands of your customers via an e-commerce site, you can free up your internal staff to work on more important tasks. This not only saves your company time but also saves your company money. In an era of thinking outside the box and living outside our comfort zone, companies like Amazon have provided a good template of how smaller companies, such as glass or fenestration companies, can enhance their business through e-commerce. So, before you dismiss any new technological solution, give it a try because in these difficult times, the strongest companies stretch themselves to grow. So, do not limit yourself!
E-commerce, when combined with logistics software, can benefit your business by integrating processes quickly and providing an efficient solution during the pandemic and beyond. The importance of logistics only increases as people work and order from home. For example, as more items are delivered to customers, your ability as a company to track shipments, e.g., logistics, increases in importance.
With logistics software, such as A+W Logistics Optimizer, you can track deliveries as well as racks at your flat glass or fenestration company. A+W's advanced logistics software allows you to arrange your racks for delivery, optimize your racks on truck beds, and print out reports for truck drivers and even customs. By harnessing the power of A+W's logistics software, you will demonstrate how innovative your company is. (Learn more by watching a YouTube video on A+W's Logistics Optimizer solutions for flat glass & fenestration fabricators.)
Technology and its influence are here to stay. Technology is now the glue that allows different groups to connect, collaborate, and execute on ideas, sales, and much more. Don't just think how technology can influence your glass facility of the future, but instead actively work to make it happen. The sooner you incorporate technology into your facility, the sooner you'll see results.